Knox and Knox is a specialist painting company with long experience in Gilding, Restoration, Murals, Furniture Painting and all Faux finishes such as Graining and Marbling.

Donald Knox has been a specialist painter and artist for 30 years and 15 years ago was joined in business by his son Robin,who brought his experience in Furniture painting and Gilding to the partnership.
As restorers, they have worked on Ireland's most important buildings including Dublin Castle, Farmleigh,  Castletown House, Trinity College (of which they are both graduates), Muckross house, Marino Casino and Caledon Castle and as muralists and gilders at the K Club, the Mansion House, The Guildhall, Derry and The Dorchester Hotel.
Churches they have worked on include St.Patrick's Cathedral, Dublin, St. Malachy's, Belfast, St.Peters Cathedral Belfast, St Kevin's, Dublin, St Peters Lurgan, St Peters Bray, Clonard Monastery and St Andrews Dublin.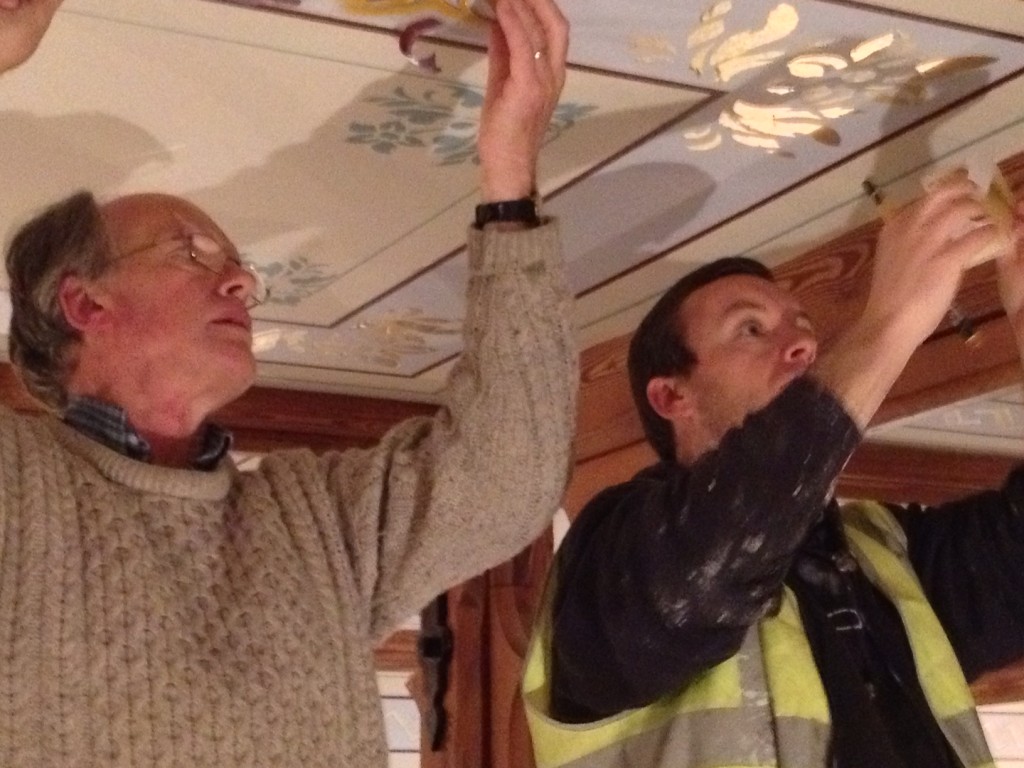 Don and Robin at work on a decorative ceiling